Yoga in Daily Life Sadhana Camp in Strilky Ashram

At the Yoga in Daily life summer program, offered for four weeks with participants from all over the world in Strilky, Czech Republic, we learn that there is a harmonious way for building up all aspects of health: physical, mental, social and spiritual.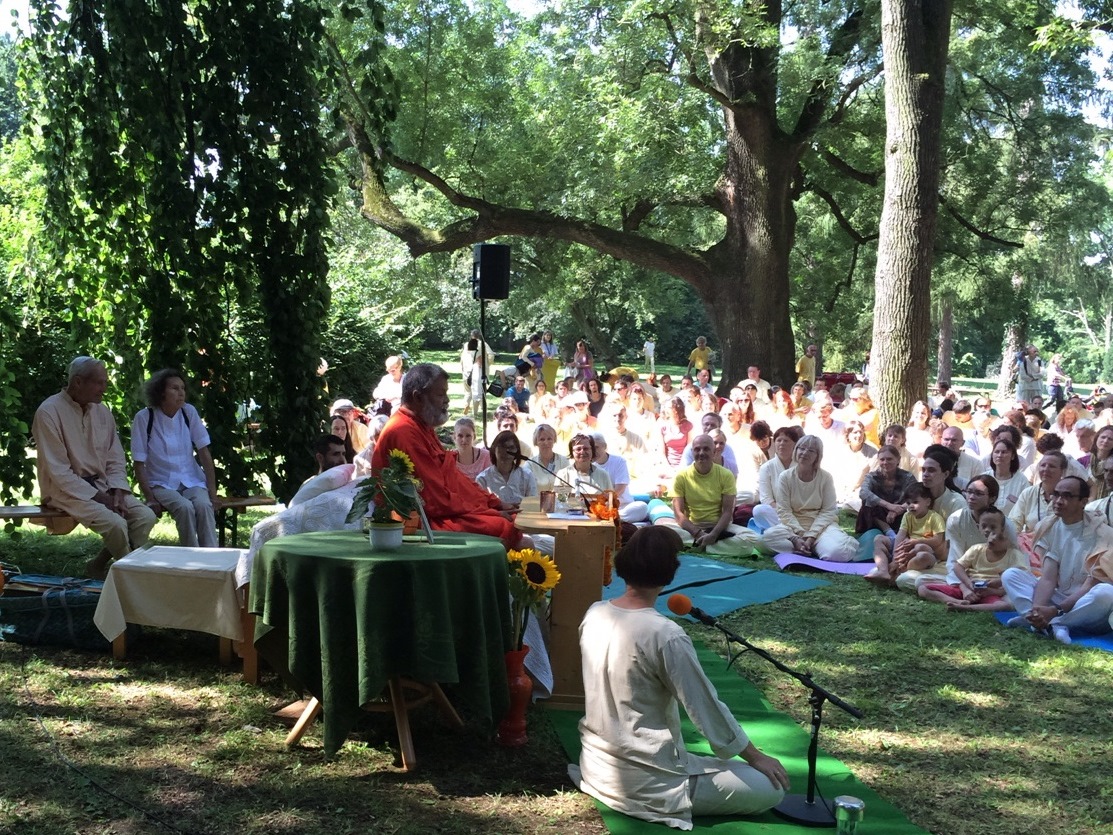 Under the guidance of His Holiness Abunathswami Maheshwaranandaji, advanced yoga teachers are leading different practicing groups. They work with Yoga in Daily Life asanas, relaxation, yoga nidra, pranayama and meditation for physical health, regeneration and peace of mind.
In addition to this classical Yoga approach, there is a Meditation course called kriya anusthan, emphasizing introspective techniques of meditation and energy purification.
All the groups have the benefit of receiving daily lectures and satsangs from His Holiness Swamiji. The pure and beautiful nature around Strilky Ashram offers refreshment for the body and for the soul as well.
Children presented at the end of the first week of the Sadhana Camp a beautiful performance.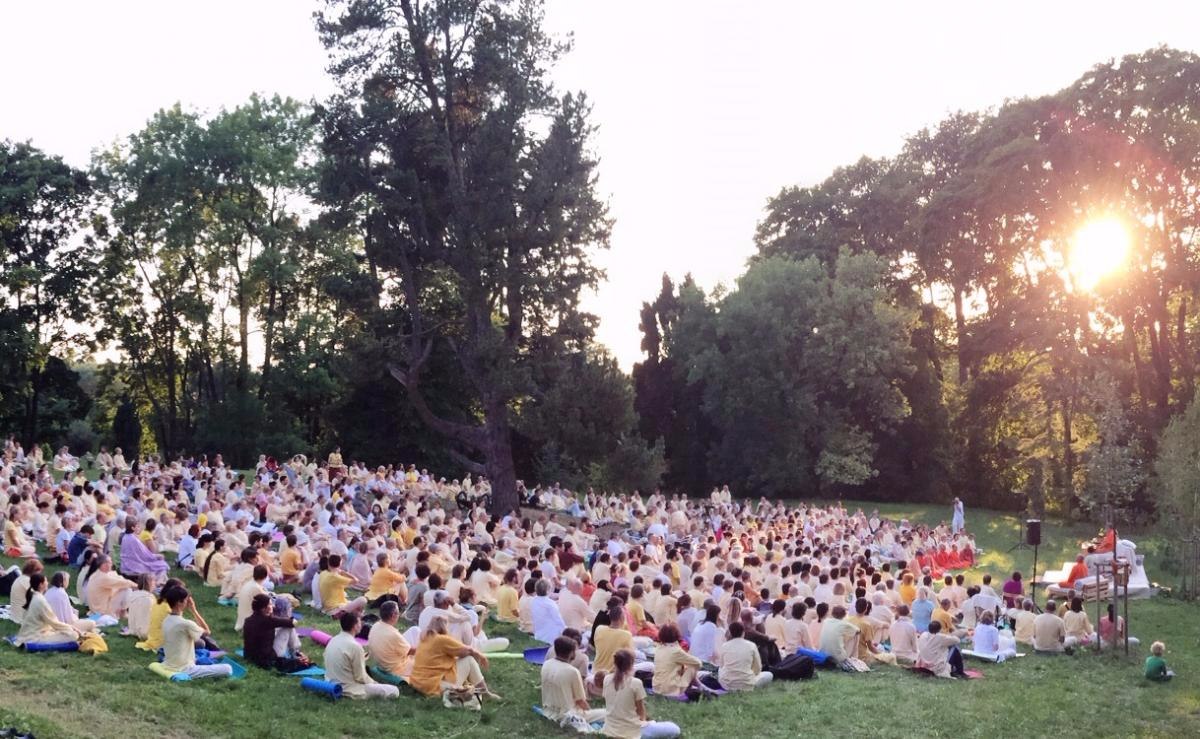 The next week is dedicated to the traditional Yoga in Daily Life teacher training, where instructors receive new inspiration and insight into the Science of Yoga. The week will have different areas of practical knowledge to hand over, including healthy vegetarian nourishment, asanas, pranayama, anatomy, philosophy, Vedanta, and of course self-inquiry meditation.